« Eidesvik reception | Home | 17.mai fane! »
By Janne | May 4, 2009
… berre ein liten tjuv-kikk på deler av belte til Marianne sin brudekjole…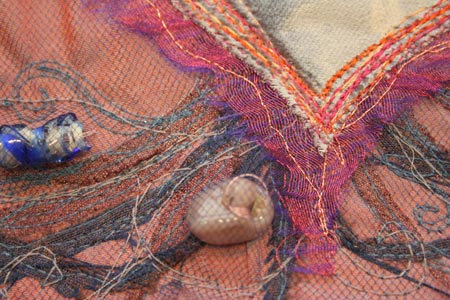 Det kjem meir seinare 🙂
Topics: Diverse | 1 Comment »
One Response to "Mariannes-hjarte"
Deirdra Doan Says:
May 4th, 2009 at 23:28

oh how beautiful…the dress is wonderful….
yes I think they still make Fourtuny…do you understand Italian? Here is a video…http://www.youtube.com/watch?v=5fkqJ5ktUF8

I think we could make some stencils like you do and make a good copy…let me know if you do. I bought samples from a lady on ebay. Pillows made with little samples of Fortuny go for over $400 dollars to wealthy ladies!

Thank you for the wonderful comments on Juliet!
Comments