« Skandi Acergy | Home | Skandi Acergy »
By Janne | July 9, 2008
London er favoritt byen min! Her blir ein aldri lei, det er alltid noko nytt å oppdage. Bilete over er fra kostymelageret til the National Theatre. Dei leiger ut kostymer til andre teater, privatpersonar og magasin, og dei har MYKJE å velge blant.
Denne gongen rakk eg å få med meg musikalane "Hairspray" og "The Lord of the Rings", begge vel verdt å sjå. Og teaterstykket "Le Mariage", regisert av Michael Gieleta. Stykket handlar om eit nygift par: han ulovleg innvandrar, ho medlem av "den nye resistansen". Spennande å bli kjent med dei samtidig som dei blir kjent med kvarandre.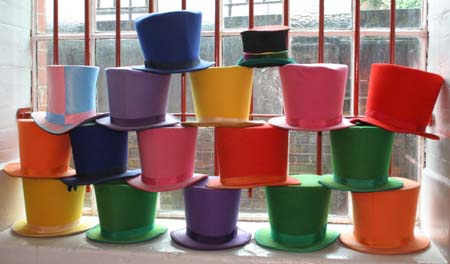 London is my favorite city! There is always something new waiting to be discovered. The picture is from the National Theatres costume-wardrobe. They rent out their costumes to other theatres, private people and magazines, and there is a LOT to chose from.
This time I saw "Hairspray" and "The Lord of the Rings", both musicals well worth seeing. And a play Michael Gieleta directed: "Le Mariage". Its about a newly-wed couple: he an illegal immigrant, she a member of "the new resistance". It is interesting to get to know them as they get to know one another.

Eit lite utdrag frå reiseboka mi. / Excert from my travel-journal.
Topics: Diverse | No Comments »
Comments