« NARNIA – premiere! | Home | Antigua »
By Janne | January 7, 2009
/ Costume workshop
 
Denne helga (og helga om to veker) skal eg ha kurs for Rogaland Amatørteaterråd.
Gjennom desse to helgene skal me jobbe med ulike tekstile teknikkar, tekstildesign, korleis ein kan endra eit stoff, mønsterkonstruksjon og kostymedesign. Og sjølvsagt kostymesøm. Eg trur me får det travelt!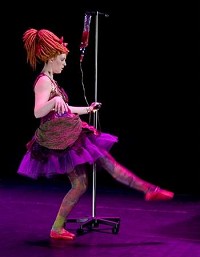 This weekend (and the weekend in two weeks) I will be having a costume workshop for Rogaland Amateur Theatre Council. Through the two weekends we will be working with different textile techniques, textile design, how to change a fabric, patterndesign and alteration, and of course costume-design and -making. I think we´ll be busy!
.
.
Bilete over er fra "Brytningtid"
The picture above is from "Brytningstid"
Topics: Diverse | No Comments »
Comments