« tyll! | Home | Velkommen! »
By Janne | May 7, 2009
Eg har sydd på Kjerstin sin skjørt dei siste dagane, så mykje at eg har drøymt om blonde-pussling! Men arbeidet ber frukter, og no er snart komen så langt eg kan kome før ho kjem på prøving. Eg trur dette blir ein flott kjole, og klarte berre ikkje å la vera å vise eit bilete.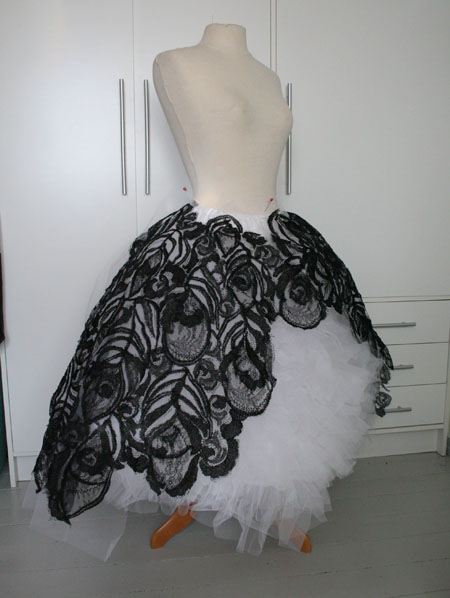 Med all tyllen under, kjem kjolen til å stå eit godt stykke ut frå kroppen. Det blir spennande å sy alt saman. Og eg håpar han blir slik som Kjerstin vil ha han.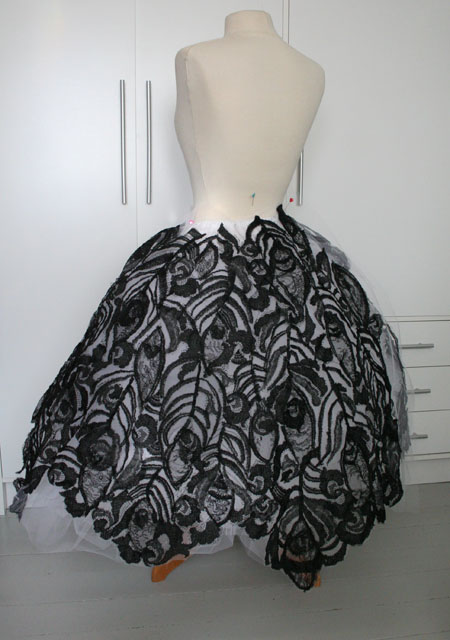 Så det neste no, blir å drøyme om korleis eg skal plassere glidelåsen…
Topics: Diverse | 1 Comment »
One Response to "Kjerstins skjørt"
Deirdra Doan Says:
May 13th, 2009 at 21:40

What a beautiful dream dress!!! Looking forward to seeing the women in their dresses you make! I am a romantic…like you said…and theses are the stuff of my dreams…..
Comments